In a blog post written by John Cable, Vice President, Program Management, Windows Servicing and Delivery, the next features to arrive in the next major Microsoft Windows 10 21H1 update are briefly outlined.
The focus for the 21H1 update is to improve on security, remote access, and quality. The most significant feature arriving to Windows 10 21H1 is the ability to set an external webcam as the default for Windows Hello facial authentication. This is particularly useful when using a mobile computer that already has a Windows Hello webcam built-in but you may have it docked to a desktop monitor and would like to log in with your face using an external camera.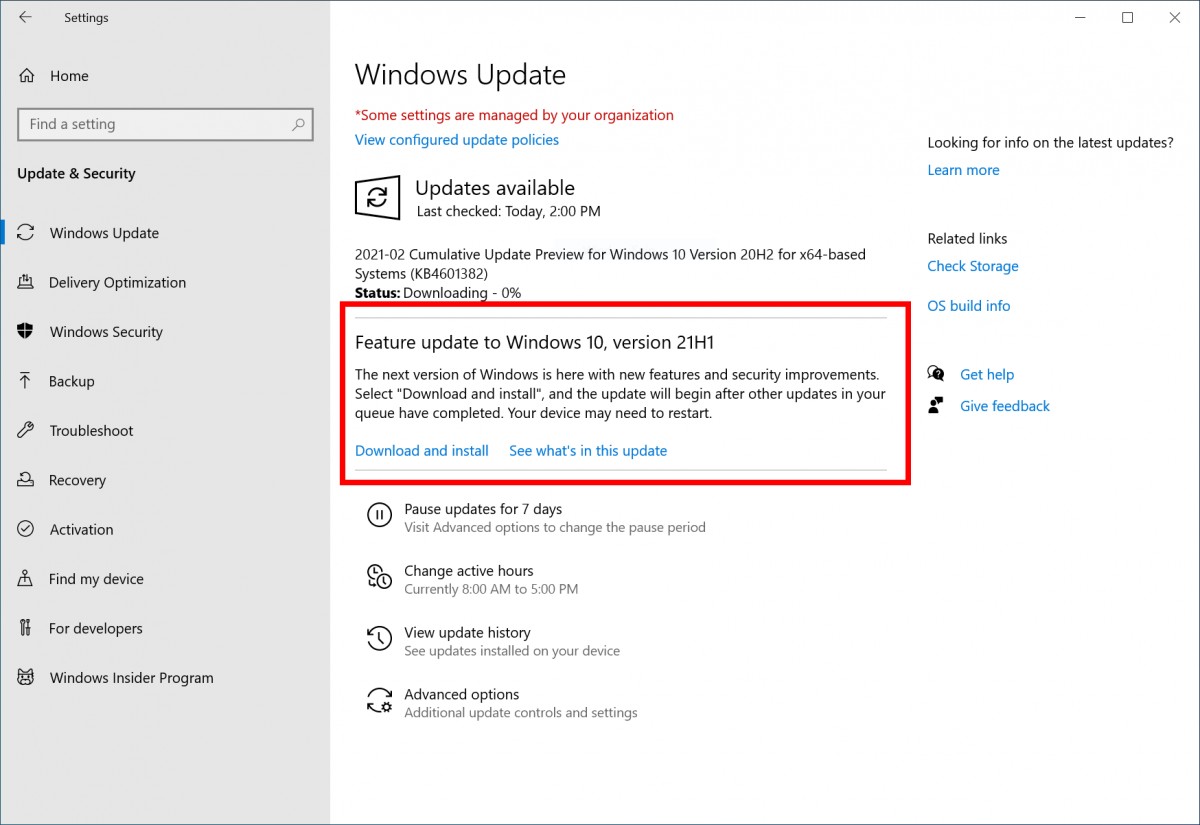 Windows Defender will be seeing an update that speeds up Application Guard's performance. In addition, Windows Defender will see optimized document opening scenario times. An issue was also fixed that was causing a delay when opening a Microsoft Defender Application Guard Office document.
Windows Management Instrumentation Group Policy Service will be updating its performance to support more remote work scenarios, in line with more people working remotely.
Users who participate in the Beta Insider program are eligible to download the 21H1 update now as long as they are opted in.
Customers running either Windows 10, version 2004 or version 20H2 who choose to update to the new release will have a fast installation experience because the update will install like a monthly update.  For consumer or commercial users coming from versions of Windows 10 earlier than the May 2020 Update (version 2004), the process of updating to the new release will be the same as it has been and will work in a similar manner to previous Windows 10 feature updates, using the same tools and processes. As this Windows 10 release is targeted for the first half of 2021, all Windows 10 editions of version 21H1 will receive 18 months of servicing.